Dr. Judith Fey Thomas
(1940-2022)
Judith Fey Thomas, 82, passed away peacefully on June 21, 2022. Judy was born June 3, 1940, in Springfield, Missouri. She was the eldest child of Thomas and Dorothy Fey. During Judy's childhood the family moved a number of times due to her fathers work. By the early 1950s her family had moved to California, and would eventually settle in the
young, growing community of Las Vegas, Nevada.
Judy graduated high school in Las Vegas in 1958 and received her undergraduate degree in biology from the University of Nevada. She earned a master's in religious education at Princeton Theological Seminary, and while there met the love of her life, George Alexander 'Sandy'; Thomas. They married in 1965. Sandy accepted a position as chaplain and professor of religion at Peace College in Raleigh, North Carolina. As newlyweds they took up residence in the Merriman-Wynn house (built in 1870) on Wilmington Street (now on Blount Street) and became house parents to 8–12 Peace College students who
lived upstairs. It was a grand time in the old historic house where they lived for eight years!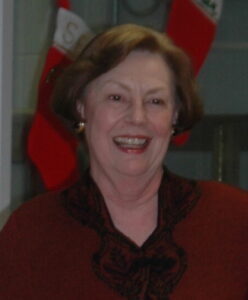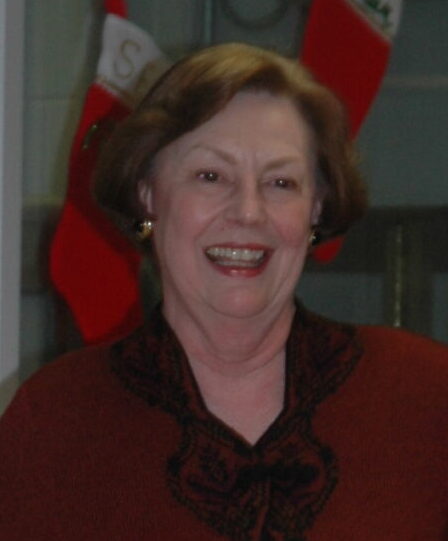 Judy taught biology in the Raleigh schools from 1965–70 and then began studying at NC State University, earning her PhD in Botany in 1974.  Her research was conducted in the Phytotron (controlled-growth facility) and involved the effects of controlled variables onthe growth of tobacco seedlings. She was appointed to the faculty in 1977, becoming a full professor in 1991. In 1979 she was appointed Assistant Director of the Phytotron, becoming Director in 1994. While administering the Phytotron, she worked with graduate students and continued her research on the effects  of controlled environmental variables on the growth of certain crops, including soybean, corn, cotton, sweet potato, and tomato, while authoring, or coauthoring with her students, 50 publications. Judy retired in 2008 as Director Emerita of the Phytotron. She was a member of Sigma Xi, the Botanical Society of America, serving as chair in 1994, and was an officer of  the Committee on Controlled Environment Technology from 1995–97 and its chair from 1997–98. She and Sandy moved to Glenaire Retirement Community in Cary, NC, in 2005 where Sandy died March 17, 2013. Judy served as President of the Glenaire Resident Association 2010–12 and was also a resident member of the Glenaire Board of Trustees. She is survived by her brother and sister-in-law, Jeffery and Lyn Fey; their children Lucy and Henry; brother Joel; and his children Adam, Ryan, Jacob and Jennifer; countless friends and former students; and generations of well-fed cats.
A memorial service was held at Glenaire.  Burial was in Carthage, NC.
Memorials may be made to the Glenaire Foundation, 4000 Glenaire Circle, Cary, NC 27511, or a favorite charity. Condolences may be made at https://www.dignitymemorial.com/obituaries/cary-nc/judith-thomas-10802105